About Us
Kellie Lee is the creator and founder of Drawn2Imagine. Kellie's beautiful niece Brynn was the inspiration for Kellie. At an early age Brynn benefited on many levels through doing art. Brynn's profound love for art is what prompted the decision to create an art program which blossomed into an online curriculum for families, teachers, schools, and kids all over, and voila:  Drawn2Imagine was born.
Drawn2Imagine is an online art curriculum, for teachers, parents and schools to have an organized outline of progressive art lessons. Our outlined lesson plans are a structured curriculum that is progressive in what children should be learning and developing at specific stages in life. All our lessons aim to improve our students' abilities to plan, make decisions and think resourcefully as well as teach patience and follow-through–it's about expression, and learning through art.
We view ourself as so much more than an just an art program for kids but more of a project based learning resource. Our curriculum has been well thought out, and we continue to improve it everyday. We have done research that support our program, and among many things, we found that not only are children growing daily but they go through many different stages during their early childhood years, trailing into their teens. Each of these stages children are in need of specific guidance or encouragement, not only to learn but to express what they have learned. We have studied these different stages and pulled together a collaborative set of lessons that we believe will feed each stage.

Not only are they learning art, art techniques, art history and self expression they are learning about subjects they would be learning in school, home school and gaining experience that will assist in all their regular academic endeavors and help tremendously with those challenging special homework projects. After all, creativity has been shown to improve problem solving abilities, spatial thinking and math!



About the founder: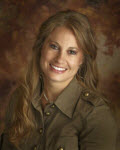 Kellie Lee – Owner of Drawn2Imagine, Kellie is a local native who found that we were in great need of a Reno art studio just for children–a place for them to express their curiosity andright individuality through art. Children in her own life inspired her to open Drawn2Imagine in 2010. After being mobile for two years, she decided to open a permanent location for Drawn2Imagine. A lot of research was done in this permanent location, however Kellie is now working and building this online curriculum from her home and no longer teaching classes.

Since then she has discovered that this is truly her calling in life and she finds so much joy in watching our students learn, grow and create every day! Kellie has a Bachelor's in Arts from the University of Nevada, Reno. While earning a Spanish degree and living in Spain for more than a year, Kellie also had the opportunity to study and explore European art. While drawing has been her passion since a child, she also enjoys painting, pastels and really anything art.
About Our Studio:

We no longer have our physical location, however, we feel it is important to show you what it looked like. This is were a lot of our curriculum building and research began.