Drawn2Imagine Hosts Birthday Parties for Kids in Reno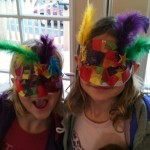 Birthday Parties for Kids in Reno
We have dedicated ourselves to bringing joy and learning to children every day, but when better to give a child the gift of art than on their special day? This is why Drawn2Imagine loves to host birthday parties for kids in Reno. Art is such a powerful learning tool and kids naturally find it to be fun. This makes art the perfect birthday party. They can have a great time, while learning along the way.
For our birthday parties we have several themes that are tailored for boys, girls or both. Is your son into fire trucks, or your daughter into tea parties? With over a dozen themes to choose from we are certain to have the one that matches their interests. And if we haven't already thought of it, we welcome any theme you can dream up.
The best part is that you don't have to break the bank to give your child a fun and educational birthday party. We have plans for 10, 15 or even 20 children to attend an hour and a half party on Saturday or Sunday without breaking the budget. With add-ons like face painting, we can custom tailor the event to make the party extra special.
These parties offer the same level of guidance as our Reno art classes, but don't tell them it is a class. They will never know the difference. Learning can be fun and Drawn2Imagine proves it every day. We look forward to seeing your little one on their next birthday. We promise to make it a special day.
For more information click: Birthday Parties for Kids in Reno