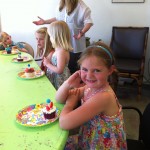 Maximum of 10 Kids
Duration: 1.5 hours
$299
Maximum of 15 Kids
Duration: 1.5 hours
$449
Maximum of 20 Kids
Duration: 1.5 hours
$599
*Add On: Additional 30 minutes
Duration: 30 minutes
$15
Drawn2Imagine Birthday Parties!
We can pick the theme or you can! Either way we make it fun!
*Up to 10 kids – $299 for up 1.5 hours
*Up to 15 kids – $449 for up 1.5 hours
*Up to 20 kids – $599 for up 1.5 hours
For each additional half hour is $15. All supplies are included!
Birthday Times we offer Saturdays:
11:00 am to 12:30 pm
1:30 pm to 3:00 pm
4:00 pm to 5:30 pm
Sundays:
10:00 am to 11:30
12:30 pm to 2 pm
3:00 pm 4:30 pm
Please email to book your party info@drawn2imagine.com
We are mobile!
Some of our Themes:
Fire Trucks
Princess and the Pea
Tea/Art Party
Eric Karl – The Sea Horse
Dance-Art Party
Become a Master Astist
Earth Day Party
Antarctica Party (includes penguins, polar bears and snow fox)
Seasonal Art
YogART
and more!