Diverse Youth Art Classes in Reno Help Your Child Find Their Passion
~Art enables us to find ourselves and lose ourselves at the same time.~
-Thomas Merton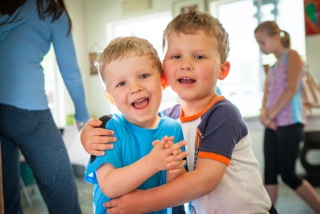 At Drawn2Art we understand that there is no single form of art, just as there is no single type of child. Therefore, in order to help your child explore the world of art and find the true joy in it, we have designed our course selection to be as diverse as our community. We certainly have a great selection of drawing and painting classes that focus on a variety of styles, but we go much further than this in our approach, which ensures that your child will be able to find youth art classes in Reno that will spark their interest.
Digital Arts
Graphic design is an industry that is only going to grow in the future. It requires a combination of creativity and technical savvy that takes years to master. With our digital arts class your child can get started early in mastering this art. With classes every evening, Monday through Friday, your child can get one-on-one lessons with an industry professional.
Clay Creations
Focusing on pinch pots, coil pots and hand-building techniques, this class is hands-on creativity. Taught by Michelle Laxalt every Tuesday from 4:30 pm to 5:30 pm, your child will have the opportunity to dig in and learn the careful art of clay. It is a fun Reno art class that will let your child get their hands dirty, and what kid doesn't love that?
Saturday YogART Day Camps
One Saturday of each month we offer this unique class. It is a combination of yoga and art. Starting with an art lesson, we progress to a project and then spend some time cooling down with yoga. At only $50 for a three-hour session it is an inexpensive way for your child to spend a Saturday exploring the world of art and getting some physical activity.
These great art classes are just a sample of what Drawn2Art offers. Every month we are introducing new and engaging classes that your child will find engaging and interesting. Also, our Monthly Unlimited Art Pass gives your child unlimited access to all of our Reno Art Classes, letting them experience a broad range of diverse classes. It is an open ticket to helping your child find their passion.