Giving Thanks to our Customers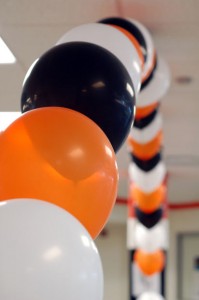 You've heard us say it before: At Drawn2Imagine, we believe we have the best jobs in the world. But our jobs wouldn't be nearly as amazing if it weren't for our exceptional customers. You guys make our day–every day. Because our youth art program in Reno wouldn't be possible (and wouldn't be growing) without your support, we wanted to let you know just how much we appreciate your business with a customer appreciation potluck. We'd like to invite you to come on down to Drawn2Imagine for this celebration. Here are the details about this year's Gratitude Potluck Party:
When: November 16th
Time: 4:30 to 7 pm
Why: Because we love you!
Activities: We will have activities for all ages! Come eat and express your love for art – we are very excited about this! Some of the activities we will be offering include:
·      Face Painting
·      Photo Booth
·      Gratitude Tree
·      Fun & Games
·      And of course ART!!!
Food:
We will be providing food, but if you would like to bring something to share, this is a potluck, so please feel free!
Free Door Prizes:
When you RSVP you will be put on a list for a free raffle ticket with a chance to WIN free door prizes! Some of the prizes:
·      Beau Chateau- 45 min. Facial and a 45 min. Massage
·      GhostWest Long Sleeve T-Shirt
·      Drawn2Imagine Tote bag
·      Two Wild Island Golf Tickets
·      Two Wild Island Pirate Cove
·      Two Wild Island Indy/Sprint Tickets
·      Yogurt Beach Gift Certificate
RSVP 775-787-3611 and just tell the receptionist that you are RSVPing for the customer appreciation Gratitude Potluck Party. We can't wait to see you there.