Doing our Part to Boost Reno Art Culture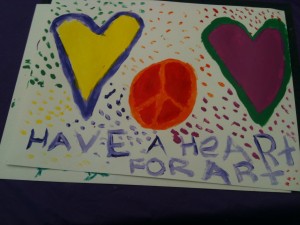 When we have conversations about our Reno art academy with people from out of state, they typically respond with something like, "oh, is Reno close to Las Vegas, Nevahdah?" When you tell them how far away Las Vegas is they immediately think we live in the boonies. Sure, Nevada has the highest percentage of publicly owned land (meaning nobody owns it) in the nation, but Nevada is more than sand, dust storms and Las Vegas. Sometimes it seems that is the way most people see our state.
In fact, Reno has been developing a culture of art for many decades. Reno art culture started when we opened the first cultural institution in the state back in 1931. It was simply called the Nevada Art Gallery. Over the years it has come to be known as the Nevada Museum of Art. It is also one of only five percent of museums in the nation to be accredited by the American Association of Museums. And despite the colossal casinos in Las Vegas, the Nevada Museum of Art building is considered by many to be the crowning architectural achievement in Nevada.
At Drawn2Imagine, we admire pushes to bring art to the area and enhance our Reno art culture. In some ways, we see our Reno art academy as our way of "pulling our weight" for the cause. By bringing art to children, it ensures that art has a future in our state and in the world. As we move forward with our work, we won't forget those who lifted the banner before us. With Nevada another year older after the celebration of Nevada Day last week, and next year marking 150 years of our statehood, we encourage you to participate in as many cultural and art events our state has to offer. As for continuing to boost Reno art culture, Drawn2Imagine will continue to do our part in developing the artistic aspiration of young Nevadans!