Reno is Artown 2013: A Look Back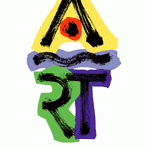 One of our favorite annual events in Reno is Artown. Every July a collection of volunteers put on a collage of bands, artists and special attractions. It is an event meant to spark an interest in local art. Reno is rich with culture and this is a chance for us all to share in that. This year, our favorite events were naturally those that focused on youth art classes in Reno. With artists sharing their talent and directing children to participate, we got to see some remarkable creations. Here is a list of our favorite child centric events that happened this year:
The Kids Art Show and Sale gave children the opportunity to show their artwork and even sell it. This was a hint of what it feels like to be a professional artist in the world of adult. It was a great way to inspire artistic aspirations in the minds of our youth.
The Real Kids Rock Concert at Galena High School was a weekly event in which kids got the opportunity to learn a real instrument and even put on their own concert. We can say that those kids really rocked.
On the 27th, the Nevada Humane Society put on the Creative Kids for Critters event. These were youth art classes in Reno which allowed children to draw a picture of their favorite shelter animal for a chance to win prizes. They also got to participate in several different animal-themed crafts. It was an event that used art to teach about treating animals humanely.
Now if you didn't get the chance to bring your child to one of the local events that happened this year, but are now wishing you had, there is good news. Reno is Artown is an event that happens every year. More than likely many of the same events that happened this year will be happening next year. Drawn2Imagine wants to do our part to promote the arts, so we will make you this deal: next year, we will post a blog about what is happening in Artown at the beginning of July. This will serve as a small reminder of the fun that is still to come. If you can't wait until next year, and we can completely understand why not, Drawn2Imagine offers youth art classes in Reno all year long.
Photos from Renoisartown.com