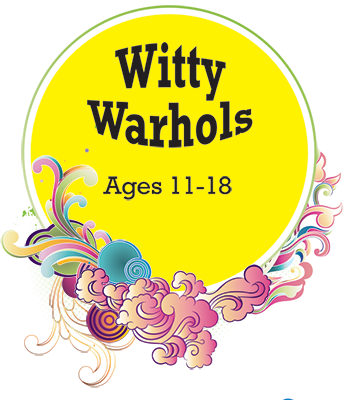 All Four Sessions
(16 weeks of lessons)
$117.95
Two Sessions
(8 weeks of lessons)
$79.95
One Session
(4 weeks of lessons)
$47.95
Witty Warhol's Session Curriculum Outline:
Session 1 (Every Lesson should use our 3-Step Method)
Weeks:
A walk in the park pointillist style landscape, learning about George Seurat and pointillism.
Layer it Lush Art Folder, Learning about mix media and ways to use it. Students will be using this folder to hold all thumbnails sketches or any other practice or masterpieces to start creating a portfolio.
Paper Mache Hot Air Balloons, taking mix media beyond and creating something 3D.
Katsushika Hokusai Inspired Printmaking.
Session 2
Weeks:
Color Theory Landscape Inspired by Loretta Grayson, Learning the Color Wheel and color theory.
Animal Plaques, to use art tools to create a piece that is realistically.
Red Fox Watercolor Painting, learning about the Fox and learning how to draw a fox using watercolors to create a masterpiece.
Elements of Art, learning the 7 elements of art.
Session 3
Weeks:
3-D Dinosaur Collage with Polymer Clay. To explore depth, foreground, middleground, background, narrative, and texture.
Mexican Folk Art Iguanas, Learning to create an Iguana in the style of Mexican metal tooling learning about Mexican Folk art.
3D Pop Art Collage Inspired by Roy Lichtenstein, learning about the pop art movement.
Totem Pole with Polymer Clay and Cardboard, Learning about polymer clay and symbolism.
Session 4
Weeks:
Peacocks with Watercolor Pencils, learning drawing techniques and how to use a new media watercolor pencils.
Zentangle, learning to draw animals and elements and principles of art such as patterns, lines, shapes, balance, rhythm and more.
Clay Animal Masks, Learning how to create with clay.
Georgia O'Keefe Summer Days, learning to use chalk pastels and paint to re-create a piece done by artist Georgia O'Keefe and learning art history.