Supplement Your Child's Education With Youth Art Classes in Reno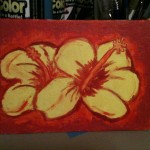 Getting a quality education is becoming ever more important in our fast paced, highly competitive society. To give your child an extra edge, Drawn2Imagine offers engaging youth art classes in Reno that make learning fun. We have seen first hand the connection children have with art. Because of the creative nature of art, kids naturally love participating in it. This gives us the opportunity to install valuable lessons into our classes.
 Youth Art Classes in Reno
Whether it is an early morning warmup before school, or an afterschool cool down, our classes are adored by children of all ages.  The best part is that our classes can provide essential lessons which:
·      Develop creative thinking
·      Provide a means of communication and self-expression
·      Increase self-understanding
·      Strengthen self-concepts and confidence
·      Serve as an emotional release
·      Provide decision-making opportunities
·      Develop an appreciation for the individuality of others
·      Aid physical coordination
·      Develop work habits and a sense of responsibility
·      Heighten aesthetic awareness and sensitivity
We love introducing children to the wondrous world of art. For many, the experiences that they have here at Drawn2Imagine are life changing. According to the National Endowment for the Arts, students who participated in art programs had better academic outcomes, higher career goals and were more civically involved.
To help your child reach his or her full potential, we recommend one of our youth art classes in Reno. We promise that your child will have a great time here while learning valuable lessons for their future. At Drawn2Imagine, we love art, and we want to share that love with your child. Check out a list of our classes, with so many to choose from, we are certain to have something that will spark your child's interest.
Resources
"Value of Art to the Child." dotart.com. N.p., n.d. Web. 25 July 2013.
"Youth Have Better Academic Outcomes, Higher Career Goals, and Are More Civically Engaged." nea.gov. National Endowment for the Arts, 30 Mar. 2012. Web. 25 July 2013.