Thanksgiving Art Projects To Do At Home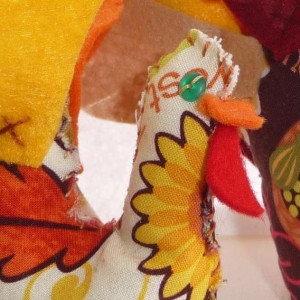 Thanksgiving Art Project at Home
The time has arrived for giving thanks for everything we have in our lives. At Drawn2Imagine, we know what we are thankful for: the opportunity to bring art into the lives of children. They say that if you do what you love, you will never work a day in your life. Well, we can absolutely agree with this little phrase. For many of us, our children are what we are most thankful for. As you enjoy some extra time with them while they are off school this season, here is a great Thanksgiving art project that you can do together at home.
Most kids love getting their hands dirty for a finger-painting project. And thankfully, there's a Thanksgiving art project that is just about as old as the tradition itself: hand-print turkeys! We usually recommend lining your dining room table with paper bags or newspaper before getting started to avoid mess. However, turkeys are perfect to finger paint. You will need brown, red and yellow paint. Start by dipping your hands in brown paint and then rubbing them together so that they cover your entire palm and fingers. Place your handprint on the page with fingers spread in the shape of a turkey. You can even dip your fingertips in alternating red and yellow paint to add some color to the tail feathers. Then mix the red and yellow paints together to create the legs and head. We think that this is the best Thanksgiving art project for those who you aren't afraid to get a little messy.
As we get the opportunity to spend extra time with our children over the break, setting some time aside for family is always rewarding. We hope that this Thanksgiving will be a fun time for you and your family to spend together. From all of us at Drawn2Imagine, we hope you have a great Thanksgiving with your family and that your Thanksgiving holiday is painted to perfection.