We're Committed to Being the Safest Youth Art Program in Reno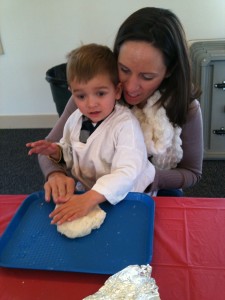 Kids-N-Art is an afterschool art program in Reno that is completely committed to the safety of the children left in our care. The last worry a parent wants to have when selecting an educational program for their children is safety. It has been our standing since the day we opened our doors to provide a service that can be trusted. That is why we have carefully selected the materials and tools used in every project undertaken at our facility.
Some art projects require the use of tools that if not designed for children could be harmful. Special care has been taken to ensure that every tool, every drop of paint used by your child meets regulations for safety. This includes special scissors that make it very difficult to cause injury and the paint and glues that we use are nontoxic and easily wash out of clothing.
However, safety comes also out of practices and not just supplies. This is why we keep our cleaning supplies completely out of reach of children. When it comes to harmful chemicals used for cleaning, they are kept in locations that children simply cannot get to and only brought out for use by adults. We also maintain first aid kits and fire extinguishers on site, all with easy access to staff in case of an emergency.
As for our teachers, we are very selective of the staff we hire. Everyone must go through a rigorous national background check. We check for any offenses that may indicate a danger to children or anyone else for that matter. Once hired on, they also must become CPR certified to ensure that they know exactly what to do if anything goes wrong.
As a final precaution, our doors are intently monitored. No one is allowed in our facility that does not have a purpose for being here. As soon as someone walks in a member of our staff greets them. This prevents potential threats from reaching any child.
When parents drop off their children at our location, we want them to have the peace of mind that they are safe (super safe!). In fact, we place safety at such a high priority that we feel comfortable in saying that we are the safest afterschool program in Reno.