Win Great Prizes. Take Advantage of our Referral Program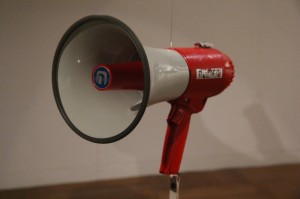 This month we've launched a referral program that gives our clients the opportunity to win great prizes when they spread the word about our fun Reno art classes, camps and workshops.
This exciting referral program is easy to get involved with, and you'll have the next two full months to participate. Plus, not only will MORE kids get to know about the engaging, creative art classes we offer here at Drawn2Imagine, one of their parents/guardians will also win a FREE iPAD! The winner will be selected at the beginning of March, so get started now to have the best chance of winning that iPad!
Here's how it works:
Every person you refer to Drawn2Imagine earns you 1 point. By the end of the contest, the person with the most points takes home a new iPad. In order to earn a point, the person you refer must join for at least one month throughout the winter semester, which runs December through February. All the referred person needs to do is register for class online and put your name in the notes section.
It's as easy as that! We wanted a way to offer something to our clients for spreading the news about Drawn2Imagine. We are continually striving to make Drawn2Imagine more valuable to our clients. While our class sizes will always be small and intimate to ensure your children receive plenty of 1-on-1 attention from our instructors, we do want to be able to offer more classes, with more variety and more time slots for all of the parents' busy schedules. This referral program is a way to hopefully reach more children who want to come be creative in a clean, safe, fun, supervised environment. We've offered a number of succesful classes and camps throughout 2013 and we're excited to offer more in 2014; it's going to be a great year. We look forward to teaming with you on this referral program and giving away a new iPad to the lucky winner in March. As always, we thank you all for the terrific support!